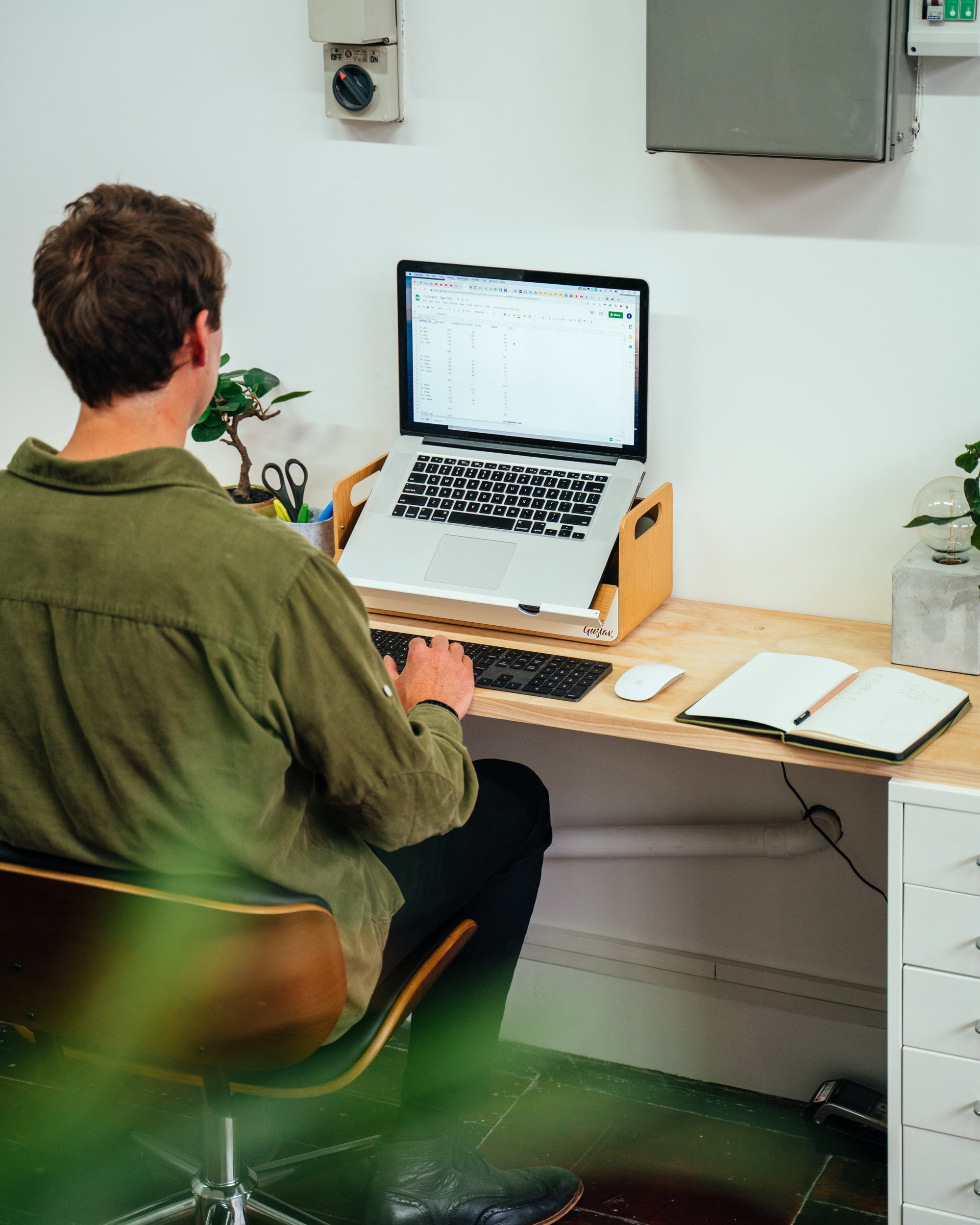 Make Any Space
Your Space
Desk Organizer and Laptop Stands
---
A portable desk organizer and laptop stand for the modern office
Award-Winning Design: Features a Scandinavian and minimalist aesthetic that has earned accolades.
Functional and Versatile: Doubles as a laptop stand, ideal for modern, flexible workspaces.
Personalizable Workspace: The design invites customization to suit individual preferences.
Quality Materials: Crafted from high-quality moulded plywood and aluminum panels, ensuring a balance of lightness and robustness.
Handcrafted: Made by a family business in Greece, adding a personal touch to each piece.
Sustainable Choice: A eco-friendly alternative to plastic desk accessories.
Enhanced Workspace Experience: Designed to elevate and redefine your office setup with its unique combination of style, functionality, and sustainability.