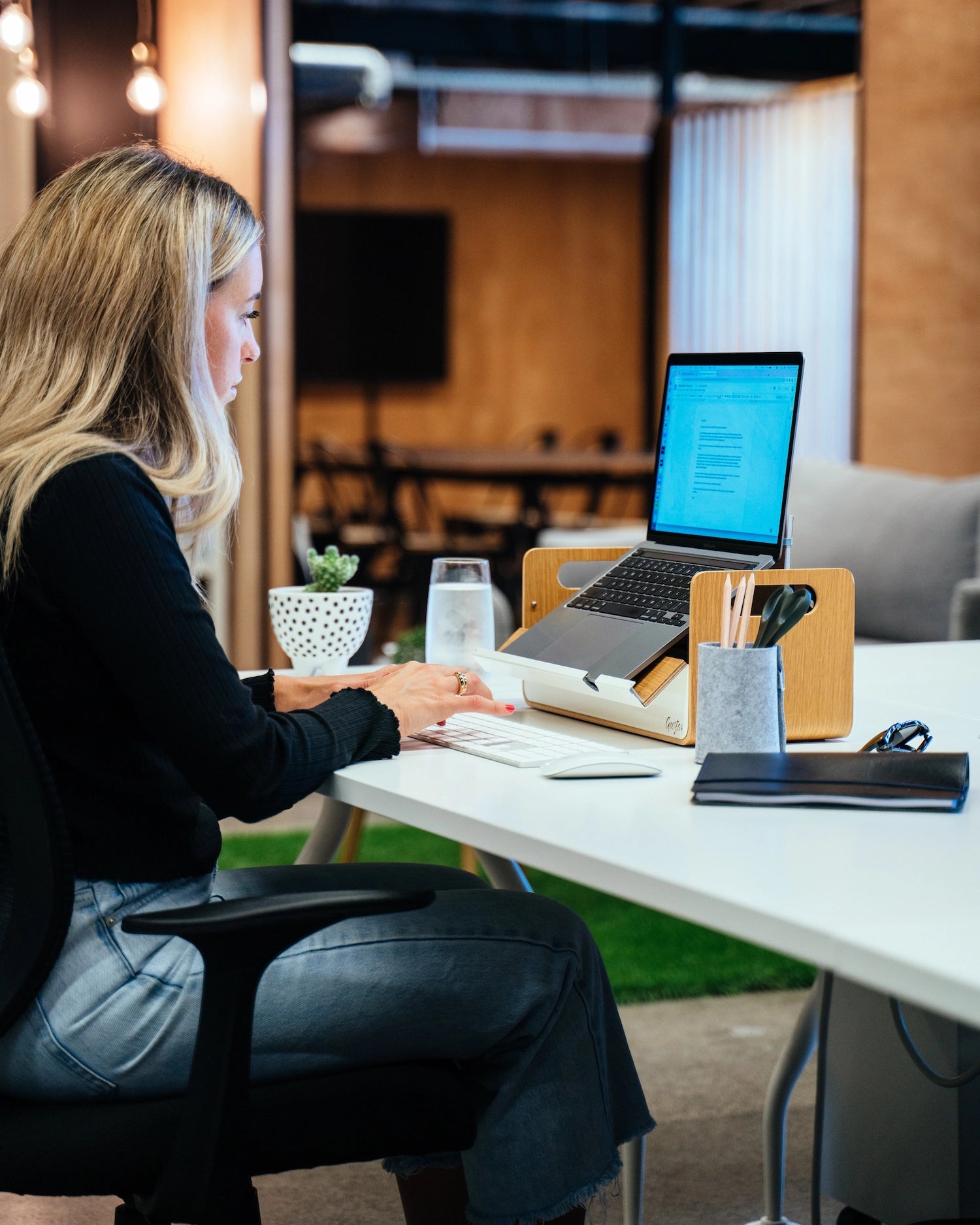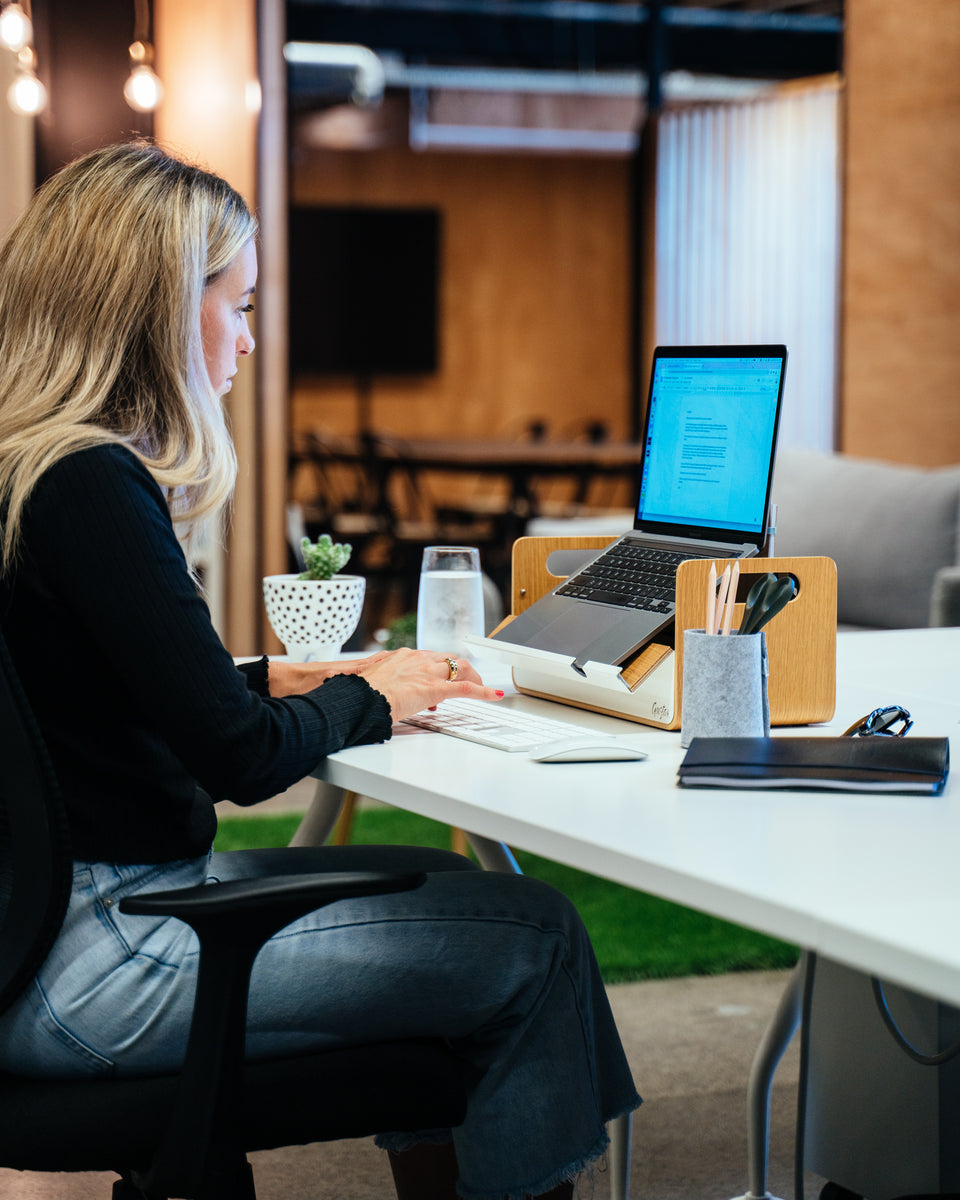 Mobility and Comfort in Your Home Office and Shared Desks
Gustav is your friend in the office and at home. The mobile desk organizer doubles as a laptop stand. Turn any space into your office, yet keep up a good position and optimum ergonomics.
So, who is Gustav?
At Gustav Concept, we're all about shaking things up. Since 2017, we've been producing high-quality office accessories that help people work smarter, not harder. Want to know who we are and why we're so passionate about agile working? Head over to our About page to learn more.