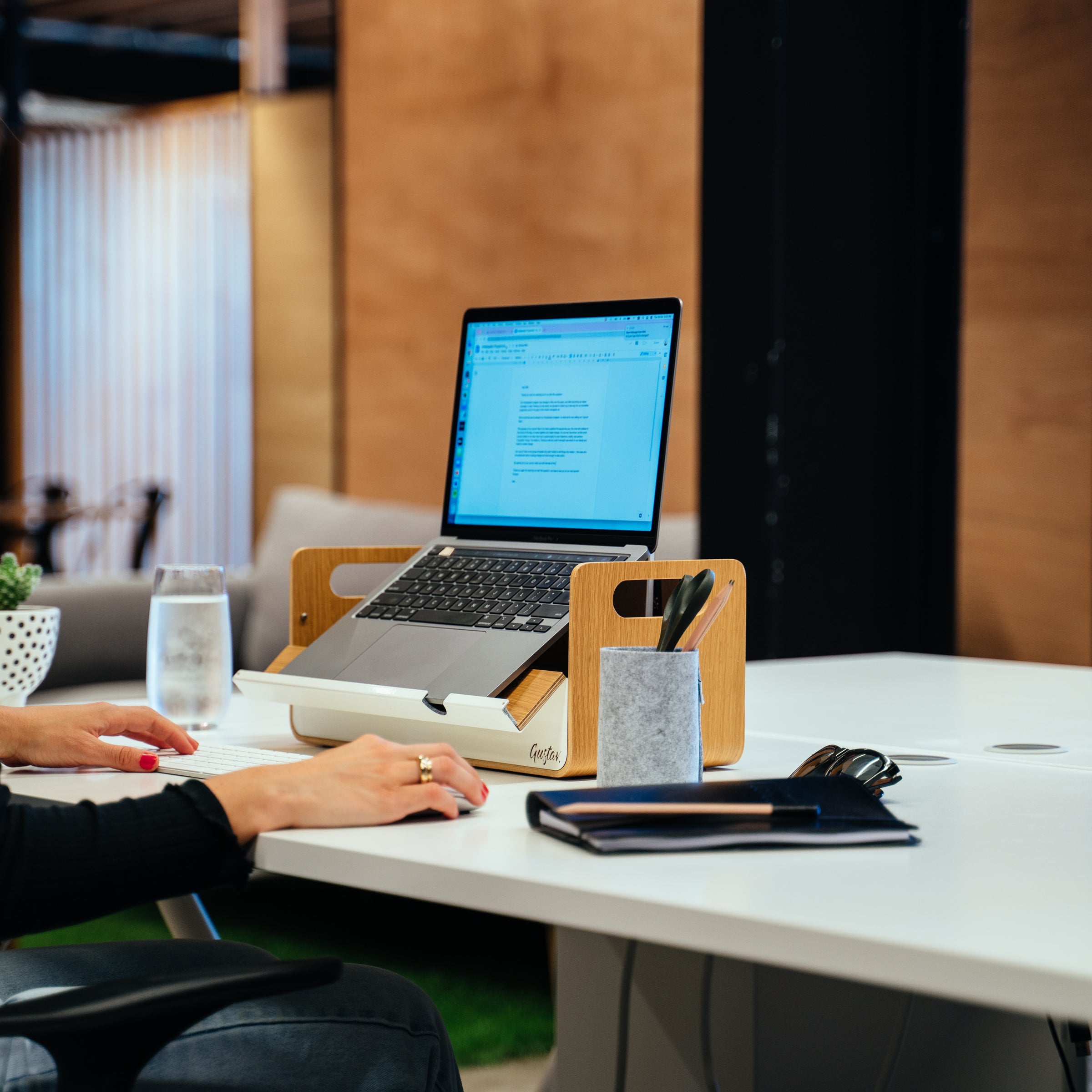 Let's change the way we work.
Say goodbye to challenges with desk-sharing and hybrid work.
Introducing Gustav, the solution for the modern office.
Contact Us
Efficient Desk Sharing. Happy employees.
Gustav is your friend in the office. Our desk organizer help people in a desk sharing office to personalize any space, work ergonomically correct and create a sense of ownership.
Turn Any Desk Into Your Desk
Gustav enables people to use the entire office, dynamically. Can be used as a second screen. Custom sizes available.
Download Brochure
Personalize Your Shared Workspace
Keep all your work utensils with you. Set up your desk anywhere in the office, turn it into your personalized work area.
Shop Now
Ergonomic Position & Comfort, Anywhere
Improve wellbeing with Gustav's built-in laptop stand, ensuring a good position in any desk or work space.
Get a Quote
Gustav in a Desk Sharing Office
Our Products
Are you interested in larger quantities? For our B2B Pricing Click Here
Do you need a customized product? We offer custom sizes, colors and Co-Branding. Contact us
Gustav impressed us from the start. Each of our employees has a locker with Gustav.
Gustav supported us enormously with the switch to desk sharing.
Customize for your Business
Our products are offered in various sizes and colours. Let us fully customize Gustav to your business' needs. Read about the process below.
Download Folder
Including detailed information about products, specifications and dimensions.
We love to hear from you!
Planning a new office or need to support your team with Gustav? Our experienced team are here to help. Fill out the form below or send us an email to hello@gustavconcept.com or give us a Call
Get a custom quote for your business